I enjoy reading detective novels. And I especially enjoy them when they introduce me to another region, country, or culture.
I have just finished reading 
Cobra, A Novel
, written by Deon Meyer.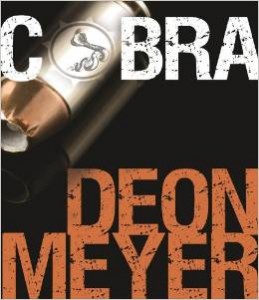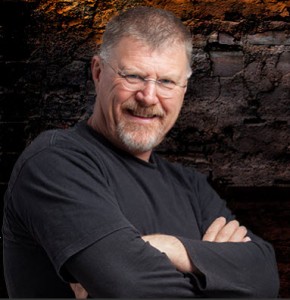 This fast-paced detective novel provides an introduction to modern-day South Africa. The author wrote it  originally in Afrikaans, a language that has evolved from that of the Dutch settlers who arrived in the area of present-day Cape Town in the mid 17th century. The novel was translated into very readable English with a sprinkling of Afrikaans slang used throughout. This approach provided me with a feel for modern-day South Africa and also some exposure to a language similar to that spoken by my original immigrant ancestor, Adam Dingman, who arrived in New Netherlands (New York) in about 1650.
I actually visited South Africa, back about in 1988, while I was serving as chief editor of Metalproducing magazine. I was invited to visit South Africa to view an innovative iron-making technology developed by the engineering division of VoestAlpine Stahl, an Austrian steel company. The technology was being used by two South African steel producers. It was an exciting trip, partly because of the long flights involved to Frankfurt, Germany, then on to Johannesburg, South Africa, and more importantly because the destination was Africa. I should point out that I made this trip before I became interested in genealogy and family history.
I still recall arriving in the Johannesburg airport and going through immigration and the baggage area. Here and elsewhere during this visit, I frequently saw policemen carrying semi-automatic rifles and shotguns, and even walking with German Shepard dogs. This was considered necessary because of the tense relations between whites and "coloreds." South Africa had not yet ended the practice of Apartheid or racial segregation in which nonwhite South Africans were forced to live in separate areas from whites, use separate public facilities, and have limited contact with their white countrymen.
My visit, back in the day, was well organized by my hosts, and I didn't experience any instances of racial tension.
Now for a few details about the book. The English version of Cobra was released in the US on 7 Oct 2014. It is set in Cape Town, which is near the southern tip of Africa.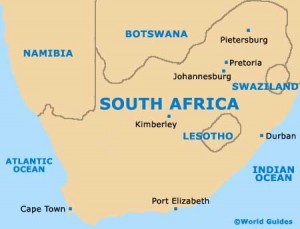 Cape Town was founded by the Dutch East India Company  in 1652 as a refreshment outpost. The outpost was intended to supply company ships on their way to and from Asia with fresh fruits, vegetables, and meat, and to enable sailors wearied by the voyage to recuperate. What influenced the location of the town was the availability of fresh water which was difficult to find in other areas.
The book involves Benny Griessel, a dectective with the Hawks, an elite crime-solving division of the South African Police Service. In the beautiful Franschhoek wine valley, at an exclusive guest house, three bodies are found, each with a very professional bullet through the head. A fourth guest is missing. And he proves to be a very, very important man in the fight against terrorism. For more details about the book, go to http://www.deonmeyer.com/books/cobra.html.
The last pages in the book provide a vocabulary of the Afrikaans words sprinkled throughout the text. In most cases, the reader gets the idea of the meaning of these terms without turning to the back pages, but the vocabulary does provides more detail about each term.
As a testament to Meyer's writing ability, his novels have been translated into 27 languages, including English, French, German, Dutch, Italian, Spanish, Japanese, Mandarin, Korean, Danish, Norwegian, Swedish, Russian, Finnish, Czech, Romanian, Slovakian and Bulgarian.