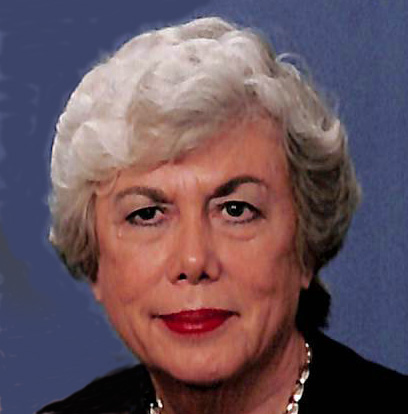 On Friday, 19 May 2017, we said goodbye to our wife and mother, Mary Jane. She had suffered from dementia as well as hip and shoulder problems during the last three years. After a brief hospital stay in April, followed by four weeks in a skilled nursing facility, she lived out her final days at home. A team from Cleveland Clinic Hospice at Home assisted in making her as comfortable as possible. I and daughter Karen and son Kurt were at her side when she passed away.
I have collected and studied many death notices over the years while practicing my avocation of genealogy, so I thought it would be appropriate to prepare a death notice for her. Here is what we will be sending to family and friends today, and to various newspapers:
Mary Jane Huskonen
Mary Jane (Van Court) Huskonen passed away May 19 at her home in Brecksville, Ohio. She was born December 12, 1938 the daughter of Clyde and Meta (Scheppelmann) Van Court in Richmond Center, Ashtabula County, Ohio, who preceded her in death.

Known as MJ by family and friends, she is survived by her husband of 57 years, Wallace Dingman Huskonen, as well as daughter Karen Frame (Matthew) of Honeoye Falls, New York, son Kurt Huskonen, of North Ridgeville, Ohio, and grandchildren Korey and Kayley Huskonen and Maegan, Kaelyn, and Matthew Frame. A brother, Sidney August Van Court, preceded her in death in 2000.

She graduated from Andover High School, Andover, Ohio, in 1956 as class valedictorian. She then studied at the Conservatory of Music at Baldwin Wallace University in Berea, Ohio. After graduating from BW in 1960, she taught elementary music in the Parma Public Schools for eight years. She then helped start the South Suburban Montessori School in Brecksville, and served as its director for three years. During the early 1980s, she served as business manager of Infocom Productions, an audio-visual production business she owned with her husband. Later, she worked at Modern Curriculum Press in Strongsville as an education materials sales specialist, and at Penton Media, Cleveland, in the payroll department. Recently, she operated the Huskonen Piano Studio from her home in Brecksville, during which she shared her love for playing the piano with dozens of students.

She was a member and officer of the Cleveland Piano Teachers Organization, and a member of the Music Teachers National Association.

A Celebration of Life gathering will be held at the Nosek-McCreery Funeral Home in Brecksville at a date to be announced.
We knew her death was coming, so we were somewhat prepared. Still, it will be a huge adjustment to no longer have MJ with me sharing life's adventures.