The weekend just ended was turning out to be a dismal one for me sport-wise. On Saturday, the Ohio State University Buckeyes lost a college football game to Purdue University that they should have won. On Sunday afternoon, the Cleveland Browns lost their game against the Tampa Bay Buccaneers in overtime. And on Sunday evening, the Cleveland Cavaliers basketball team (without LeBron James' who moved this year to Los Angeles Lakers basketball team) lost its home opener against the Atlanta Falcons.
Then I watched a video of the U.S. Grand Prix at the Circuit of the Americas near Austin, Texas. recorded earlier in the day on Sunday. More than 50 years ago, I was an avid fan of auto racing and even did some freelance reporting for the Cleveland Plain Dealer and Auto Week on professional and amateur road racing events, including the U.S. Grand Prix when it was held at Watkins Glen, New York, for several years.
I had not closely followed FI racing in recent years, and in fact, I was not familiar with the Circuit of the Americas. Imagine my pleasure when I Googled for results late on Sunday and learned that the Finnish driver Kimi Räikkönen won the U.S. Grand Prix, driving for Scuderia Ferrari.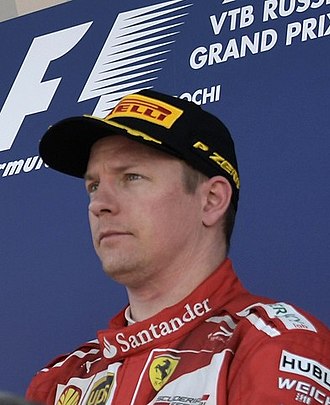 I watched the recorded video of the entire race. Räikkönen started from the pole and led most of the laps. It was his first win in Formula One since 2013. At age 39, he was the oldest driver in the race. The award ceremony at the end of the video included him standing on the winner's podium for the playing of Maamme, the Finnish national anthem.
Räikkönen won the FI World Championship in 2007 during an earlier driving stint with Ferrari. During his long career, he also drove for the following FI teams: Sauber, MacLaren, and Lotus.
Next year, he will be again driving for the Swiss-based Sauber team, this time under the banner of Alfa Romeo Sauber, in a car powered by a Ferrari engine.
For more information about Kimi Räikkönen, including his growing-up years in Espoo, Finland, click on the following links:
https://www.racefans.net/2018/10/22/raikkonen-win-shows-ive-got-a-few-years-left-in-me/
https://www.formula1.com/en/drivers/hall-of-fame/Kimi_Raikkonen.html
https://en.wikipedia.org/wiki/Kimi_R%C3%A4ikk%C3%B6nen