I just signed up for Ohio's Vax-A-Million lottery to promote vaccinations in the state. It was really quick and easy. Took about 3 min to fill in the required info. Now I will be eligible for one of five drawings for $1 million each in the coming weeks. If you live in Ohio, are vaccinated, and want to opt in to participate, go here: https://ohiovaxamillion.com/
Note: The signup website went live at 8 am Tuesday, May 18, 2021. The result of the first drawing will be announced May 26. The drawing actually will be held on May 24, allowing the Ohio Lottery Commission to confirm the eligibility of the winner.
More on eligibility: Permanent Ohio residents who are 18 years and older and have received at least one dose of the Moderna or Pfizer vaccine or the one-shot Johnson&Johnson vaccine by the Sunday before the weekly Wednesday drawing are eligible to enter the lottery. The state determines permanent residency using the same requirements that it uses for issuing an Ohio driver's license or eligibility to vote. The state also will check institution/pharmacy records to confirm the actual vaccinations.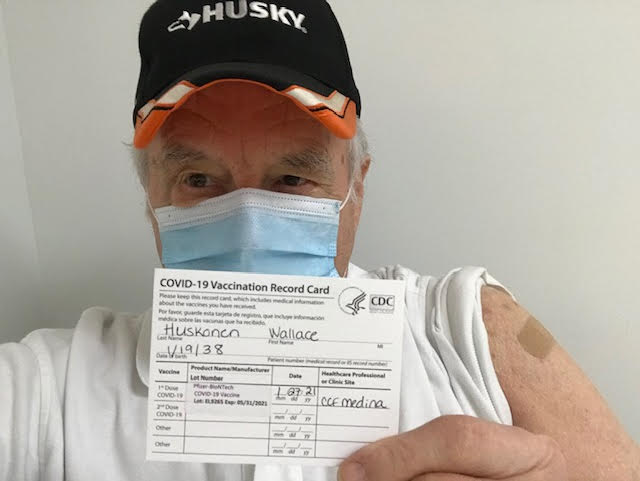 I offer this selfie to show that I got my first Pfizer vaccination on January 27, 2021. I got the second vaccination on February 17.
Will I win a million bucks? Obviously I don't know. But I will have five chances. The winners will be announced on May 26, June 2, June 9, June 16, and June 23.
A similar drawing will be held for "full-ride" funding for children 17 and under to attend a Ohio state university.
The Ohio Department of Health provides details in this announcement: https://odh.ohio.gov/wps/portal/gov/odh/media-center/odh-news-releases/odh-news-release-05-17-21