Ada Stokes was a good friend of my mother, Mary Jane Dingman Huskonen. For some reason, I became interested in trying to find Ada in the 1950 Census a couple months ago. This was more of a problem than I expected. It turns out I didn't recollect her family name correctly. My other key fact was that I believed she lived in Kent, Portage County, Ohio. Also, I was guessing that she was born in 1908, since that was my mother's birth year. Using Ancestry.com with its updated indexing of the 1950 Census, I tried what I thought I recollected, but came up with no results.
I was sure that I recollected her name as Ada Burton, and her husband was Richard or Dick. I had met them when my mom and dad visited them, and they visited us during my growing up years in Andover, Ashtabula County, Ohio,. In that first search, I used Ada Burton; living in Kent, Portage, Ohio; female, born in 1908. But obviously my recollection wasn't perfect, hence no success.
A few days ago, something clicked in my memory bank. Could their name have been Stokes rather than Burton? How that popped up, I don't know. Anyway, I tried looking in the 1950 Census for Ada Stokes, female, born 1908, living in Kent, Portage, Ohio. Still no success.
I tried a different approach: looking in the 1950 Census for Ada (using only her first name); female, born in 1908; living in Kent, Portage, Ohio. Using just these bare facts, I found her misindexed as Ada Stoker <sic> in the 1950 census, the eighth listing in the results list. When I opened this entry, I knew I had found Ada.

The listing provided this information: Ada M Stoker <sic>, Age 43, Birth Date 1907, Gender Female, Race White, Birth Place Ohio, Marital Status Married, Relation to Head of House Wife, Home in 1950 Kent, Portage, Ohio, Street Name Walcatt Ave, Dwelling Number 140, Occupation Cook, Industry Fraternity House, Occupation Category Working, Hours Worked 36.
Household members: included Robert B Stokes, head of household, age 43; Richard E Stokes, son, age 13; and Virginia M Stokes, daughter, age 12. (Note: I'm correcting the misindexing of these entries from Stoker to Stokes.) There was one more important family member: Edna B Schmitt, age 68, mother-in-law, which gave me a possible maiden name for Ada.
So with this 1950 Census information, I was able to find records for Ada's birth as Ada Marie Schmitt and her marriage to Robert B. Stokes.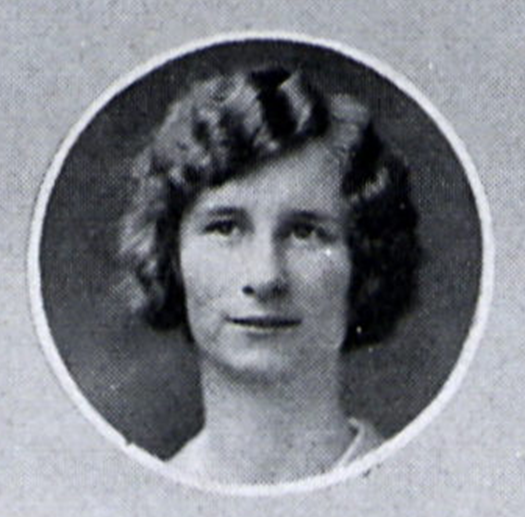 In searching for information on Robert, I learned that his middle name was Burton and he often went by the nickname of Burt. Whoa! I wasn't completely misremembering, just off a little.
I created the Schmitt-Stokes Family Tree on Ancestry.com to research for ancestors and descendants of Ada and Burt. Ancestry.com yielded everything I needed. They appeared in family trees created by others, but after a few hours of research, I believe that my research tree has more complete information.
Thanks to Ancestry.com and the 1950 Census, I longer have to wonder about Ada.
This article was originally posted by the author on his blog at http://www.collectingancestors.com/