This morning I received an email from FamilySearch.org informing me about finding my Great Grandpa Andrew Dingman's headstone. Here is a screen capture of the message: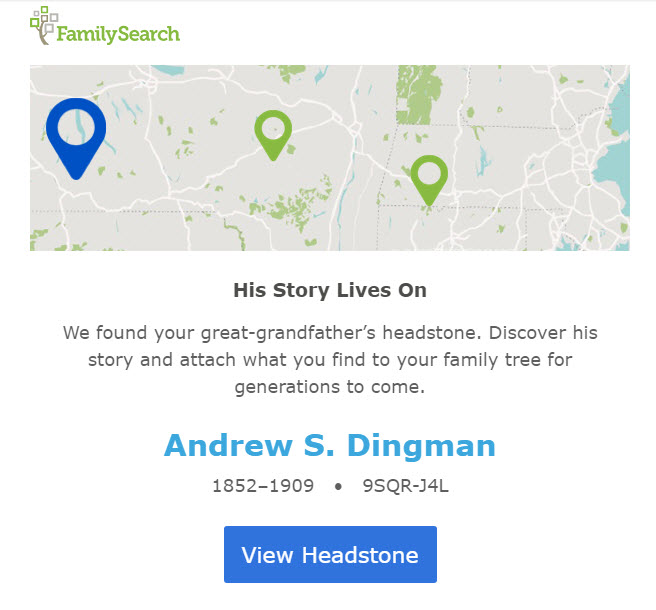 I'm very impressed by this information, not because it is new to me but because FamilySearch has the capability of connecting Grandpa Andrew's information with the headstone image. I have visited the Park Lawn Cemetery in Jamestown, Mercer County, Pennsylvania, and photographed the headstone. I have even seen the image on Find A Grave.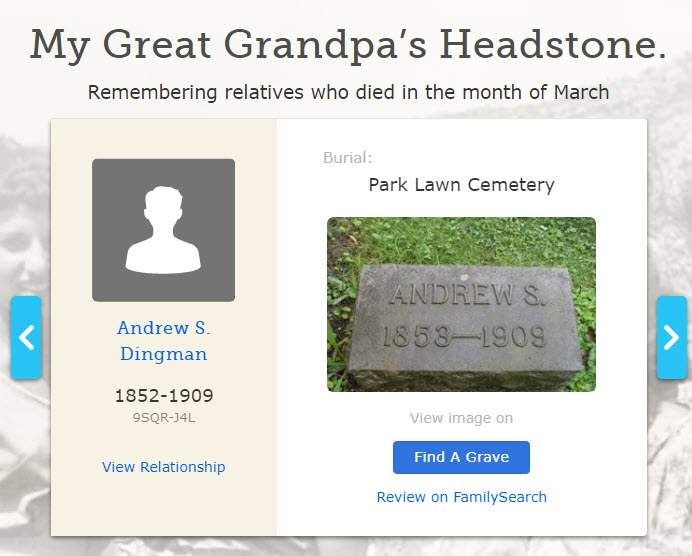 What is impressive is that FamilySearch has written an algorithm to find a connection between the data I have entered in my family tree contribution on FamilySearch.org with the data on the Find A Grave website.
It makes me wonder what FamilySearch will develop for hinting in the future.