Yesterday was the last day of the Cleveland, Ohio, run for the Andrew Lloyd Weber musical, "Love Never Dies."
I didn't attend any of the performances. It would have been way too sad for me to enjoy. Here's why: my late wife, MJ, loved the smash hit, "Phantom of the Opera." We saw it twice, once in Toronto in 1991 at what was known then as the  Pantages Theater, and then again in 1997 in one the touring versions to visit Cleveland. We enjoyed both very, very much.
At the Cleveland performance, MJ purchased the book of piano solos and played them so often that the book became dog-eared.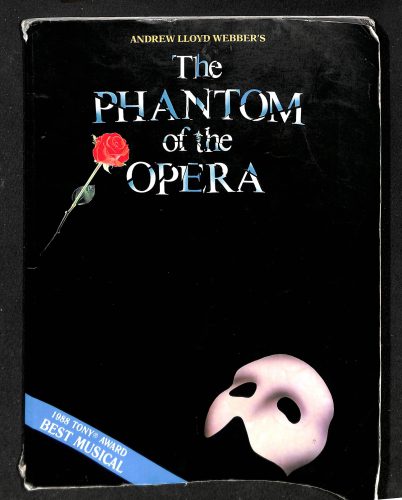 I remember MJ playing on her Yamaha grand piano each of the nine pieces in the book:
Think of Me
Angel of Music
The Phantom of the Opera
The Music of the Night
Prima Donna
All I Ask of You
Masquerade
Wishing You Were Somehow Here Again
The Point of No Return
Over the years, we also saw two other Webber productions: "Cats" in a road-show version in Cleveland and the movie version of "Evita."  MJ also saw his "Sunset Boulevard" on Broadway. We listened to the soundtracks of many of Webber's other musical creations but concluded that nothing could compare with "Phantom."
Our family requested that a recording of the piano version of "Think of Me" be played for family and friends who gathered for MJ's Celebration of Life ceremony on 6 Jun 2017 in Brecksville. It was a poignant moment, to say the least.