On 11 Aug 1922, August Scheppelmann, grandfather of my wife, Mary Jane Van Court Huskonen,  arrived in New York on the SS George Washington. The passenger manifest provides some important details: August's home address was simply RFD Linesville, PA. He was a U.S. citizen by naturalization, which took place in District Court [Federal] Pittsburg [sic] PA, on 18 Oct 1902.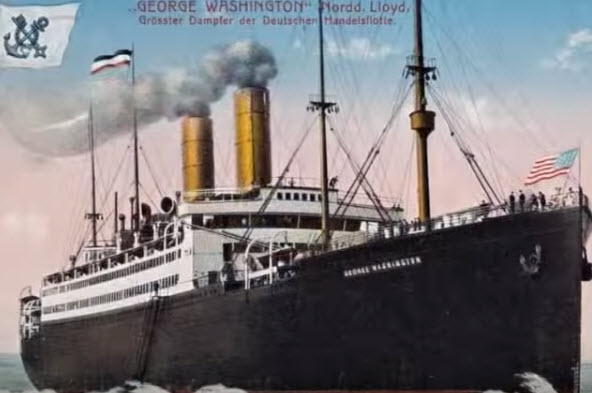 The transatlantic voyage of the George Washington, of the North-German Lloyd Service, began on 2 Aug 1922 in Bremen. Many of the passengers had what appeared to be German surnames, and most were naturalized in a wide variety of federal and local courts  Also, they gave home addresses from all over America.  It is possible, even probable, that a tour operator made arrangements for these German-Americans to visit the land of their birth, almost exactly four year after the end of WWI in November 1918.
August Scheppelmann was returning to the United States after visiting his family in Nienburg, Germany. He had emigrated from Germany in 1897, arriving in New York on 15 Oct on the SS Normmania, of the Hamburg-Amerika Linie. His occupation: blacksmith, and his destination: Pittsburg [sic]. He was traveling to meet a cousin, whose name I have yet to decipher.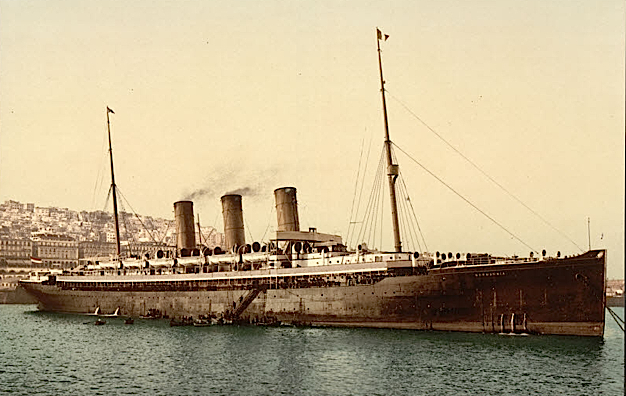 We'll have more on the life and times of August Scheppelmann in future posts.