On December 23, 2016, I created a post about discussing our first two places of residence in Parma with my wife, MJ. You can read that post here.
For some reason, today I decided to learn what I could see by looking up the two addresses on Google. Sure enough, when I plugged in the first address, 7110 Westlake Ave., up came an image of the 1950s duplex that we lived in for three years. With Snagit, I did a screen capture and here it is (brick duplex) along with our first address which was next door at 7106 Westlake Ave (shaded two-story house).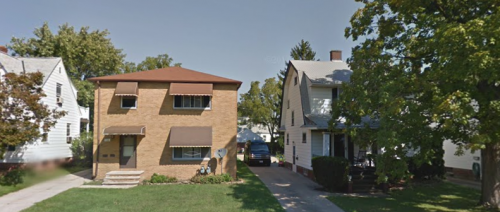 Everything looks just like I remembered it.
By 1965, we had moved to our own home in Brecksville, Ohio. I'll look that up for another post at a later date.