In my latest Google search for historic images of Andover, Ohio, I ran across a website that provided me with a wonderful image of stores lining part of the village square. The website is FamilyOldPhotos.com, with the tagline "Free Old Photo Archive." Here is a screenshot (using the program Snagit by TechSmith) of what came up in this search: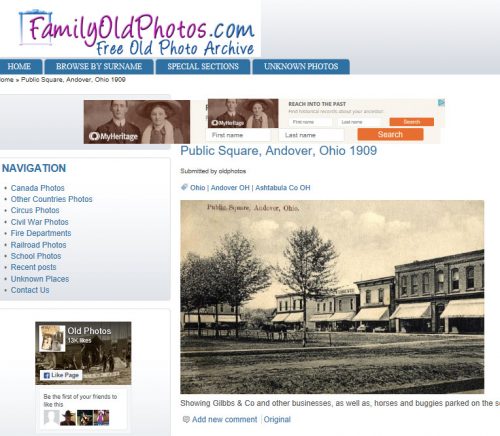 In studying the page, I noted the link "Original" under the photo. Clicking on it provided me with a larger, higher resolution copy of the 1909 postcard. I have added it to my collection of historic Andover images on my PC, and now in this blog. It shows the northwest quadrant of the square with the Morley Block building at right and further left (west) the Gibbs & Co. store.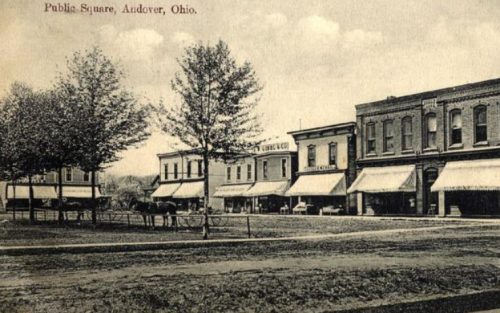 Searching further, I found another image showing a view looking north down the road (U.S. Rt 6 and Ohio Rt. 7) from the square, again from a postcard. Here is the "original" image of that additional view: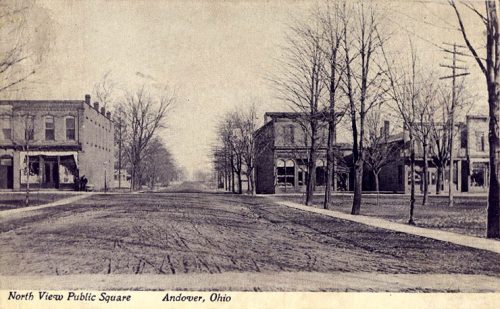 At the moment, these appear to be the only images of Andover available on this website. I will be checking back from time to time to see if more are added in the future.