After posting my discovery yesterday that Grandma Grace's house was no longer standing at 1911 E. 89th St., I decided to do some deed research and see if I could find out who ended up owning the property.
Deed researchers in Cuyahoga County are very fortunate in that the county has an online database of ALL deeds back to its very first days. I went to the web page of the Cuyahoga County Fiscal Officer at
https://recorder.cuyahogacounty.us/searchs/generalsearchs.aspx. I learned that Don Stafford, Grandma Grace's third husband purchased the house at 1911 E. 89th St. in 1944. Don and she lived there until she died in 1948 and he sold it in 1956. The buyer was Dr. Harry Grau, a Shaker Heights physician, who obviously was acquiring properties for investment purposes based on looking at his Cuyahoga County deed records online.
I didn't double down to track owners after Dr. Grau but I did discover a property sale between Orca House at 1905 E. 89th St. and the Cleveland Clinic Foundations last summer. Orca House sold five contiguous properties, which no doubt included Grandma's house, to the Clinic, as I wrote that I suspected in yesterday's post.
Here are two images from the Internet that show Orca House and the house where Grandma Grace lived with Don Stafford.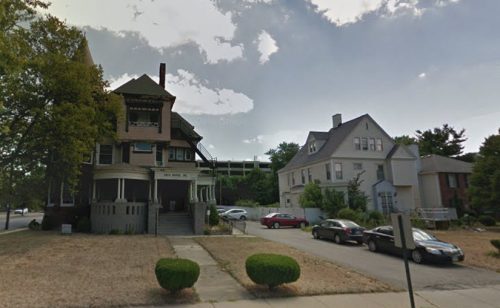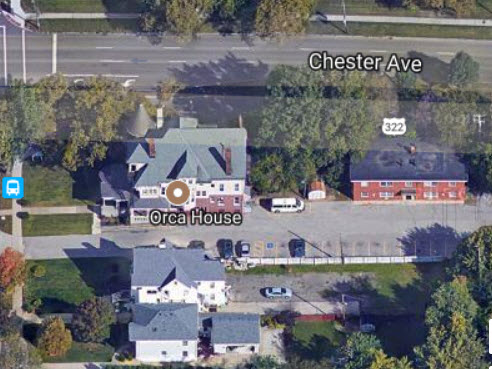 I found a website with the name city-data.com that provided the name of the last private owner and the 2008 valuation of the house and property: $40,500. If you are interested, go to http://www.city-data.com/cuyahoga-county/E/E-89th-Street-16.html#prop_603655265
One more note: the days of Orca House probably are numbered. For one thing, it has been merged into another drug treatment organization, which probably led to the sale of its property, including the house at 1911 E. 89th St., to the Cleveland Clinic, as well as maintenance problems with its 125-year-old building. In my Google Search, I stumbled onto this TV report about a ceiling collapse at Orca House last year: https://www.news5cleveland.com/news/local-news/cle-orca-house-ceiling-collapse-causes-concerns-over-safety-and-funding
Once again, it is amazing what you can learn by doing a little searching on Google.